Culture Gap: Towards a New World in the Yalakom Valley
The Woods: A Year on Protection Island
Review By Andrew Scott
March 3, 2018
BC Studies no. 197 Spring 2018 | p. 184-5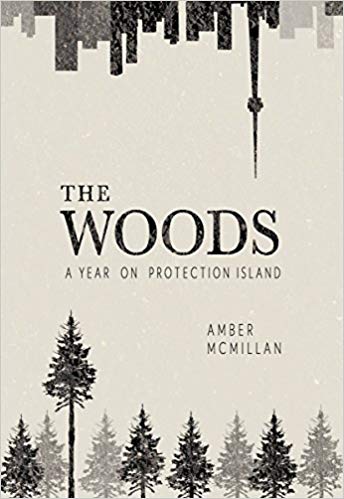 To seek a new and better way of life in a new and better community is surely a basic human compulsion. The more dissatisfied we are with our old lives, the greater our interest in alternatives. If we are to judge by the number of recent books that deal with alternative communities—both fictional and actual, contemporary and historical, utopian and dystopian—then our current level of dissatisfaction must be sky-high.
Two new books about British Columbian communities—Culture Gap: Towards a New World in the Yalakom Valley, by Judith Plant, and The Woods: A Year on Protection Island, by Amber McMillan—approach the subject from rather opposite angles.
Plant, an editor and longtime publisher at New Society on Gabriola island, has written a touching, elegiac tribute to lost youth and thwarted idealism. She revisits the site of Camelsfoot, a commune founded in the early 1980s in a remote valley northwest of Lillooet. Plant is a romantic. She and her friends—mostly Simon Fraser University students, led by their mentor, a philosopher and SFU instructor named Fred Brown—want to create an intentional community: a "new world that would nurture people and place, a new culture that would be resilient in the face of the crumbling old world."
McMillan, a poet and teacher, is much less ambitious; she seeks to flee Toronto for somewhere affordable, lightly populated and "surrounded by water and trees." Sick of endless winters and traffic nightmares, she imagines a place where people "move around slowly," "grow their own food" and "hike through the woods every day." In 2014, she and her family relocate to Protection Island, a short boat ride from the city of Nanaimo. For a few islanders, Protection is a kind of utopia or ideal community: "a car-free paradise." But the society described by the author feels more like an anti-community; most residents seem to be there solely to put their own ideas and dreams into practice, and to heck with everyone else.
Plant and her fellow communards are dedicated, intelligent young people, and willing to endure much discomfort, but their naivety and inexperience are shocking; they prove utterly unable to put their big ideas into practice. They have, for instance, no power or running water. A planned micro-hydroelectric project, which involves digging a deep, lengthy trench, laying pipe and installing a penstock, turbine and generator, never happens. In the meantime, water for sixteen people (including Plant's three children) has to be hauled by hand and heated in a barrel. Then Fred Brown becomes terminally ill. Winter draws near. It's hardly surprising that most commune members grow disillusioned.
Protection, by comparison, is not an alternative or intentional community in any way, and McMillan never suggests such a thing. It's a collection of people who choose to live in a place that's difficult to reach yet close to civilization. A few of them are friendly and interested in co-operative goals. Others are mean and narrow-minded, or just plain strange. There are problems with island life: ferries are expensive and private boats unreliable; the only jobs are in Nanaimo. The Woods never really analyzes community dynamics; it's more a series of vignettes about the island's residents. This format often feels disjointed: there are abrupt chapter endings and awkward transitions, and dialogue seems on occasion to spin out of control.
Plant lasts two years at Camelsfoot; McMillan abandons Protection Island after only twelve months. Yet both authors claim to have discovered much of value during their brief sojourns. Plant and her companions find "something precious and vital in ourselves, something that, unless nurtured to life, lies dormant in all of us like a frozen seed, a potential that sits waiting to germinate." McMillan learns "that a fantasy is a fantasy, no matter how real the photographs. What I found is what my mother has been telling me my whole life: Wherever you go, you take yourself with you." The lesson for the rest of us might be: if you're looking for an experience of community, don't hide yourself away.